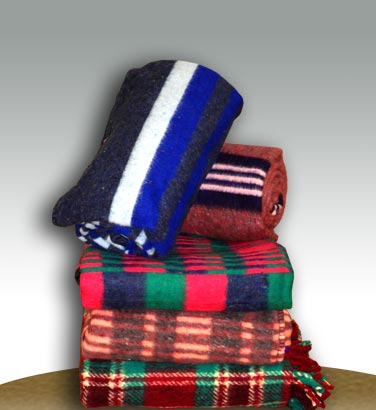 Kariba Textiles
Kariba textile is one of the subsidiaries of Geetanjali Woollens, which has its roots in India. Kariba Textiles has its own production flair, outfitted with the latest and most sophisticated equipment. It undergoes the operations of carding, spinning, weaving and finishing of high-quality blankets.
Kariba Textiles Ltd., is a fully integrated blanket manufacturer located in the tourist capital of Zambia, Livingstone. Kariba Textiles started its operations in June 2003. We are a 100% Subsidiary of the Indian Blanket conglomerate, Geetanjali Woollens Pvt. Ltd. Based out of Mumbai – India. We are the only surviving blanket manufacturer in Zambia.
We have our own spinning, weaving and finishing facilities all located in-house. We have a capacity to manufacture in excess of half a million blankets per annum. All our blankets are made with an eye on quality. Quality checks begin right at the fibre stage and continue throughout the production process right till the final blanket is packed. We also have large warehouses at our plant in Livingstone and also a large distribution centre in the Zambian capital, Lusaka. Our huge stock holding capacity helps us deliver blankets at a moment's notice to clients. We have our own trucks that deliver blankets across the length and breadth of Zambia delivering blankets to even the remotest of villages within Zambia.
Recently, in the year 2010 we started a new plant at our existing factory site to manufacture Hand Knitting Wool. This state of the art brand new plant is geared to meet the ever changing demands of the market.
Kariba Textiles Ltd.(Factory)
Plot no. 1015, Chifubu Rd.
Livingstone P.O.Box 60406,
Livingstone Zambia
Tel : +260-213-320175 / 322863
Fax : +260-213-323286
Email : karitex@zamnet.zm

Kariba Textiles Ltd. (Office)
Buyantanshi Rd., Heavy Industrial Area,
Lusaka - Zambia
Tel : +260-211-240722
Cell : +260-955-814898 / 977-706590
Email : adm_kariba@yahoo.com