Company Profile
Geetanjali Woollens Pvt. Ltd. is a 4 decade old ISO 9001 : 2008 certified company that serves the global markets for Woollen Yarns, Woollen Carpet Yarns, Open End Cotton Blended Yarns, Woollen& Acrylic Blankets & Throws and Wool fabrics. It is known to provide comfort and warmth in a sustainable manner globally.

Geetanjali Woollens Pvt. Ltd is an integrated manufacturer that encompasses the value chain from fibre to fabric. The Company is progressive in its outlook and constantly innovates both at the product and manufacturing stages to provide the best in terms of quality. With large manufacturing capabilities, a sound logistic backbone, good supply chain logistics and quality manufacturing practices, the company has gained a worldwide reputation for being a reliable supplier.

Geetanjali Woollens Pvt. Ltd. has six manufacturing facilities spread across both India and Africa. In India, three of our plants are located in the state of Gujarat. In Africa our plants are located across Ethiopia, Mozambique and Zambia.

Our manufacturing Infrastructure includes process right from Greasy Wool Scouring, Fibre Dyeing, Fibre Recycling, Carding, Spinning, Weaving and Finally Wet and dry processing all under one roof to ensure that you get a quality product at the most economical price.

From Humble Beginnings'… Surendra Goel the founder and Chairman of the Group, established the group in the early 1960's as a textile raw materials trading company. During his days as a textile raw materials trader he was amongst the first Indians to represent Japanese giants like Mitsubishi, Toray, Marubeni, Exlan etc. He imported Japanese raw materials and supplied to several of the top Indian Mills then. In 1971 he moved his activities from trading to manufacturing by leasing a small shoddy yarn manufacturing plant on the outskirts of Bombay. Since then steady growth has been the buzz word at our organization. In 1976 we established our first own manufacturing plant at Dewas (M.P) with just one woollen card to manufacture about 600 Kgs of shoddy yarn per day. In 1980 the group established its second plant at Halol (near Baroda / Vadodara) in the Indian state of Gujarat. This state of the art yarn spinning and blanket weaving plant was fully imported from some of the best machinery manufacturers in Europe. Since then the group has not only increased its woollen yarn capacity more than 30 times, slowly and steadily, but has also installed a very modern weaving & finishing plant to make Blankets, Rugs, Throws &Woollen; Fabrics and also added Open End Cotton Yarn Spinning. As time went by, Geetanjali established its name as a forerunner in the Indian and Overseas market as a quality manufacturer of Yarns & Blankets and commanded a premium for its quality yarns and blankets.

In 1998 we established a 100% Export Oriented Unit for the manufacture of Raw Materials to make Woollen Products & Cotton Open End Yarns at Village: Ramesara in the state of Gujarat.

In the year 2003 Geetanjali established its first 100% Wholly owned subsidiary in Zambia, Kariba Textiles Ltd. Kariba is a composite unit manufacturing blankets and rugs right from the fibre stage having its own spinning, weaving and finishing right under one roof. Currently we have an annual production capacity in excess of 500,000 Blankets in Zambia. In 2009 we set up a facility to manufacture Knitting Wool at our plant in Zambia. Today our Brand of Knitting Wool "Snowball" is popular amongst the whole of Southern Africa with big demand for high quality knitting yarns.

In 2008 we purchased around 60 acres of land and started to build our newest plant in India at Village: Vitoj in the state of Gujarat itself. We established a state of the art wool scouring plant here along with wool fibre dyeing, Yarn scouring and woollen fabric finishing. We also installed Water Rag tearing which is the first in India. We set up Water harvesting with 80 million litre capacity. We have put a state of the art ETP to treat the water before discharge.

In 2009 we spread our wings wider in Africa by taking over another Blanket Factory in Ethiopia from the Government of Ethiopia under their privatization scheme. This is also a fully composite unit having its own spinning weaving and finishing facilities. We make several qualities of blankets here and cater to the local markets as well as to the institutional markets in Ethiopia. In 2012 we set up acrylic knitting yarn dyeing facility in Ethiopia also.

In the year 2014 we set up a green filed project in Mozambique to cater to the Southern African Markets of Mozambique, Malawi, and Zimbabwe etc. We make Blankets, Bed Sheets, and Throws and knitting wool at this new plant.

We aim to provide quality blankets, yarns and fibres at affordable prices. Our large production & warehousing facilities provide prompt deliveries for most situations. Within a span of 10 years of our first export venture we had established a commanding presence in the highly competitive global market of blankets, yarns and fibres. Buyers in any of the world markets, who once associate with us, stay with us forever which should testify about our Good Quality, Firm Commitments & Excellent Services, and a tribute we rightfully take pride in. Our sales team is available to assist you with any questions that you may have about our products and services. Our personalized approach to all, satisfies our customers worldwide.

We think Green. Our philosophy of eco-friendliness, recycling of wastes and employment generation are the crying needs of today. We serve our social responsibility by establishing our factories in remote parts of India & Africa and training and employing the local villagers and tribes. Our Non-Discriminatory Policy gives equal opportunities in employment to the rural backward women folk where our plant is located. We do not employ any forced or child labour.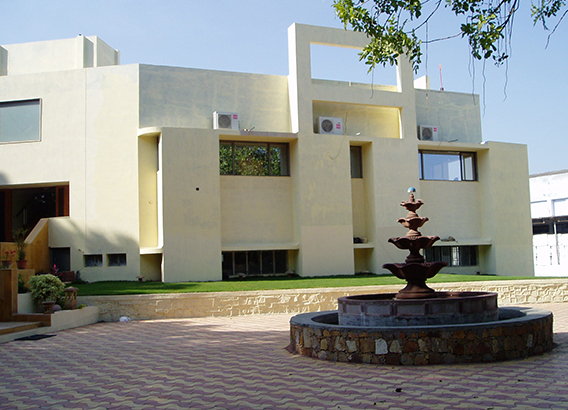 Why Geetanjali Woollens for Blankets, Rugs and Throws?
High Quality Products
4 decade old reputation for quality, reliability and manufacturing excellence.
ISO 9001:2008 certified quality processes
Integrated manufacturing with Quality Assurance right from Fibre to Fabric.
Scalable infrastructure with our manufacturing capabilities increasing over 30 times over the years.
Constantly Expanding infrastructure.
Visionary management that keeps abreast of all technological advancements and market trends.
Superior supply chain logistics that will ensure on time delivery across the world.
Highly skilled and empowered team that understands customer requirements across world markets.
Economic prices.
Ability to customize production to individual customer requirements.